Welcome to November's NAVBLUE Employee Spotlight Feature! We've created these stories with the goal of shining a spotlight on the pivotal role our employees play in the tech and aviation field, their journeys so far, and how NAVBLUE aims to create an innovative and inclusive workforce with their help. 

Today we are sharing the story of Arnaud Thurat, Head of Electronic Flight Bag, based in France.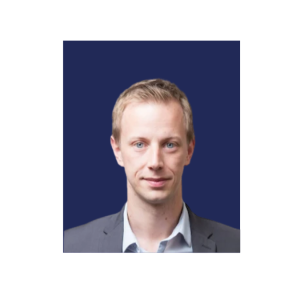 Fun Facts
Even though he started to do sport late, he is a running addict and is just about to run his 10th Marathon next year, in London🏃‍♂️🥇
He is flying as private pilot and had the opportunity to organize with some friends their very own Tour de France recently ✈🥐
Q&A
Thanks for joining us, Arnaud! Tell us a bit about your background.
My background lies within Aeronautical Engineering. I started working with Airbus in 2008, where I was a part of a team that tested avionic software. With this role, I spent lots of time in aircraft simulators to test and validate systems. Then I moved to engineering support, essentially answering technical queries from airline customers and sometimes supporting them onsite for technical investigations. Then I moved to a smaller team, on the Runway Overrun Prevention System (ROPS) team. After that, I arrived to NAVBLUE, when the company was just born.
What made you decide to work for Airbus originally?
I've been an aviation enthusiast since I was young, and when it comes down to aviation in Europe -and particularly in France- Airbus is the top level company. I happened to get my Engineering degree in Toulouse, and when I got the opportunity to join Airbus, I couldn't say no.
 After 8 years of working for Airbus directly, you took a role with the newly acquired Airbus company NAVBLUE. What has your experience been like at NAVBLUE since you've joined?
It was very fast growing. One thing I experienced in NAVBLUE that differed from Airbus was the pace of change. We have made so many changes to our operations, our products… and the way we are perceived by the market in our short lifespan is pretty awesome. I feel we all have a strong sense of belonging, being a smaller company within a larger company. We have our own identity as NAVBLUE, and here you have the chance to get to know everyone in the company.
Can you tell me, in brief, what a Head of Electronic Flight Bag Solutions is and what your role within NAVBLUE entails?
I am, along with my team, in charge of developing, delivering, and maintaining the Electronic Flight Bag Solutions, which range from navigational charts, to electronic flight folders. Essentially we are supporting our airline customers in their digitalisation process. We are doing this to not only take these things off of paper but also support them in creating more efficiency in their processes, and the way they operate. 
I find this product incredibly fascinating because it is not only used by pilots but also by the Operations Control Center, meaning we touch the entire process of the flight ops organization of an airline.
What led you to pursue a career in aeronautical engineering?
My passion for aviation started at a very young age. I always loved playing flight simulator and although I had no family connection to the industry, it still fascinated me. I was never too interested in getting into the industry from the pilot side of things, I was always more drawn to the engineering and design side of the industry.
What are some of your favorite things about working at NAVBLUE and Airbus?
I have always felt quite lucky to be given many opportunities to do different things within and outside my 'field of competence'.   
I have had more than one opportunity to change my position and take on a new role, even if it happened to land in an area outside of my expertise, such as moving from engineering support to ROPS Sales Profile. These opportunities allowed me to move from ROPS into the Electronic Flight Bag Solutions team here at NAVBLUE. Overall I admire the incredible value Airbus and NAVBLUE puts on internal mobility and the fact that we give internal employees the chance to evolve and move upward within the company.
Can you tell us a bit about a favorite project that you've worked on here at NAVBLUE?
If I had to choose one, I would say Runway Sense. Runway Sense may not have had a massive business impact, but it was a product that is incredibly innovativ, in my opinion, as it is the first real collaboration between airports and airlines to share data.
Essentially the product is a software that's installed into the aircraft so it can be used as a runway slipperiness sensor. When the aircraft lands, the software detects how hard the aircraft landed and how quickly it decelerated to measure runway friction. With this product, all aircrafts can be used as friction sensors rather than having to close a runway to do it manually. It is something that we feel brings a lot of value to our airline customers and to the overall ecosystem.
What do you see the future of NAVBLUE being? What excites you?
NAVBLUE that we will have in the near and distant future with this company. We clearly have a challenger mindset compared to more established players in the market, and I like to compare that to Airbus's history. When Airbus first started, they were a smaller player and a challenger, and with some bold moves and a quality product, they became a trusted brand. I feel that is something that we are working towards here at NAVBLUE as well, but we still have a lot to do, and we need to ensure we keep this challenger mindset.
___
Interested in joining the NAVBLUE Team?