Toulouse, France, January, 2019
The 3rd largest Airline in Brazil chooses NAVBLUE's N-RAIM webservice to support its GNSS operations in Europe and the Americas.
Dispatchers at Azul can use this tool to calculate RAIM predictions for all phases of flight from departure to arrival including RNP (Required Navigation Performance) approaches.
In addition, they selected the Region Tool which displays RAIM availability on a map to allow dispatchers to have situational awareness. The Airline team participated in a short on-line training session with a NAVBLUE product specialist and were then able to start using the tool immediately.
"The Aerodromes and Region tools are helping us a lot to comply with local regulation as well to create a safer Flight Plans for our pilots," said Eduardo Filho, a Flight Dispatcher at Azul.
NAVBLUE are the world's leading provider of RAIM predictions to the civil aviation community and are honoured that Azul have chosen our N-RAIM service to support their PBN (Performance Based Navigation) operations.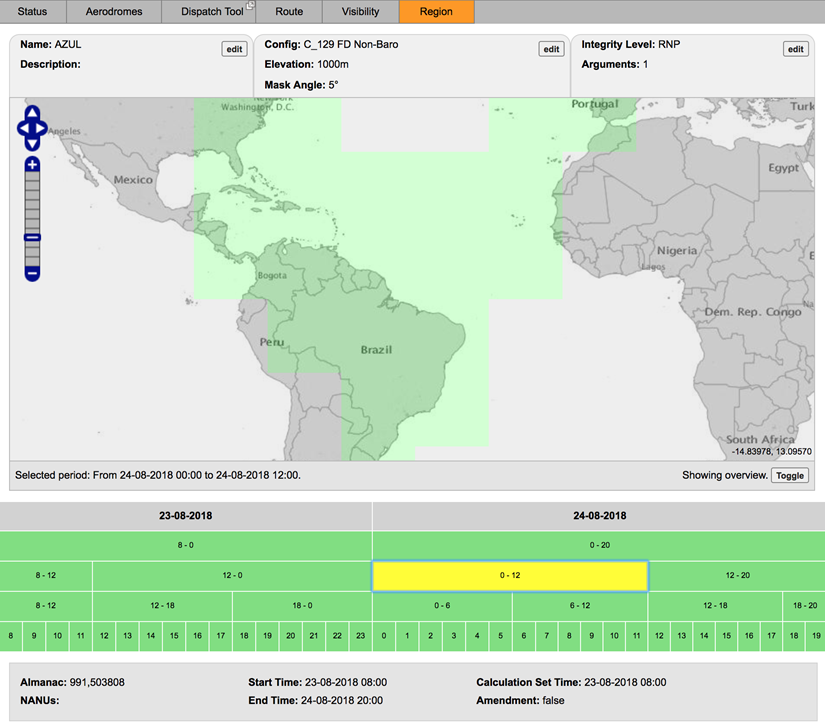 Screen shot showing AZUL's oceanic RAIM coverage using the Region Tool